Cramond Kirk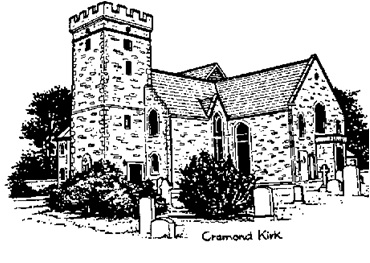 MORNING WORSHIP
Sunday, 26 November 2023
10.00 am
Minister: Rev Ian Gilmour
Organist: Simon Bertram
WELCOME & INTIMATIONS
CALL TO WORSHIP
Leader : O come, let us sing to the Lord; let us make a joyful noise to the rock of our salvation!
All : Let us come into his presence with thanksgiving; let us make a joyful noise to him with songs of praise!
Leader : For the Lord is a great God, and a great King above all gods.
All : In his hand are the depths of the earth; the heights of the mountains are his also.
Leader : The sea is his, for he made it, and the dry land, which his hands have formed.
All : O come, let us worship and bow down, let us kneel before the Lord, our Maker!
Leader : For he is our God, and we are the people of his pasture, and the sheep of his hand.
HYMN 127 O worship the King, all glorious above
CALL TO PRAYER (congregation remains standing)
PRAYER OF APPROACH, CONFESSION & SUPPLICATION
SACRAMENT OF HOLY BAPTISM Arthur Ross Mowbray
BLESSING
The Lord bless you and keep you,
The Lord make his face to shine upon you
And be gracious unto you.
The Lord lift up his countenance upon you
And give you peace.
CHILDREN'S CHURCH
HYMN 185 Come, children, join and sing
FIRST READING Ezekiel 34 : 11 – 16 Angela Smith
ANTHEM Praise, O praise Martin How
SECOND READING Ephesians 1 : 15 - 23
HYMN 462 The King of Love my Shepherd is
SERMON
MUSICAL REFLECTION
DOXOLOGY
Praise God from whom all blessings flow
Praise him, all creatures here below;
Praise him above, ye heavenly host;
Praise Father, Son, and Holy Ghost. Amen
WE REMEMBER ….
PRAYERS OF THANKSGIVING & FOR OTHERS
THE LORD'S PRAYER
HYMN 449 Rejoice, the Lord is King
BENEDICTION (sung amen)
Cramond Kirk is part of Edinburgh Northwest Kirk
www.cramondkirk.org.uk Registered Charity No : SC006457
Twitter : @cramondkirk1 Facebook : @cramondkirk2
CCL Licence No : 833142 MRL Licence No : 833166