KIRK ANNOUNCEMENTS
26 November - 2 December 2023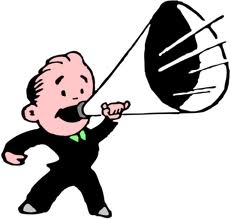 WELCOME TO WORSHIP at Cramond Kirk in church and on-line. We are glad you have been able to join us and hope you enjoy worshipping with us.
FURTHER INFORMATION Further information on many of the following announcements is available from Louise in the Cramond Kirk Office or from Alan Fisher at The Old Kirk & Muirhouse (fishatthewell@hotmail.com). The Cramond Kirk office is open from 9.15 am to 12.15 pm, Monday to Friday. Louise can also be contacted on 336 2036 or by e-mail at office@cramondkirk.org.uk.
THE GIFT SERVICE Next Sunday we will be collecting new, unwrapped gifts for children in our new parish who may not otherwise receive any. Gifts can be left in the Session House or at the front of the Kirk before the start of the 10 am service.
CHRISTIAN AID EMERGENCY APPEAL If you would like to donate to the Christian Aid Middle East Crisis appeal, envelopes are available at the Kirk doors and filled envelopes can be left in the offering plates or donations can be made online HERE.
FUNERAL SERVICES Many at Cramond have been greatly saddened to learn of the deaths of Revd Ian Brady, Doris Duncanson and Norman Stocks. For those who wish to attend their services, Doris's funeral service is being held at Warriston Crematorium, Lorimer Chapel at 11 am on Wednesday, 29 November, Norman's service is being held in Cramond Kirk at 12.30 pm on Thursday, 30 November and Ian's service will be held in Corstorphine Old Parish Church at 12.30 pm on Saturday, 2 December.
MORE THINGS I TAUGHT MY PARENTS ABOUT SPACE Michael Doran, a Cargilfield School pupil has written a second excellent wee book on space to raise money for one of the Alzheimers charities. The book costs £10 and copies are available at the Kirk doors.
THE CRAMOND KIRK CHRISTMAS QUIZ is now available. You'll find copies at the Kirk doors and in the Kirk Hall Gathering Space and for just £1, you and your family can exercise all those little grey cells over the Christmas turkey.
THE CHRISTMAS FAIR AT CRAMOND KIRK is being held on Saturday, 2 December from 11 am to 1 pm. Further details are available HERE.
THE CHRISTMAS TREE FESTIVAL Our week-long Christmas Tree Festival will open on Sunday, 10 December and all are welcome to come & view the trees over the course of the week. This year's theme is "The Nativity". The Kirk will be open to all at the following times :
Monday : 6.30 pm – 8 pm Tuesday : 10 am – 12 noon
Wednesday : during the Christmas Comes Alive Service (7 pm)
Thursday : 6.30 pm – 8 pm Saturday : 2 pm – 5 pm
And if you and your friends would like to decorate one of the trees, we still have a few spaces left. Please contact the Kirk Office for further details.
CRAMOND KIRK CHRISTMAS FAIR – CAR PARKING As parking at the Christmas Fair can be extremely difficult, we would ask that the more able-bodied park in the lower car park down near the front and walk up and for those bringing people with mobility difficulties, please make use of the drop-off facility which is being organised this year.
THE CRAMOND KIRK VISITING TEAM CHRISTMAS SERVICE is being held in the Kirk Hall on Thursday, 14 December at 2 pm followed by afternoon tea. All are welcome.
CHRISTMAS FAIR AT BLACKHALL Blackhall St Columba's Church is holding its Christmas Fair from 2 pm – 4 pm on Saturday, 2 December so if you still have the energy after our own Fair, they'd love to see you. Proceeds from their Fair are going to the children's charity, Hopscotch.
CELEBRATE CHRISTMAS with the Origin Scotland Band, Choir & Orchestra at 7.30 pm on Saturday, 2 December in the Usher Hall. Free tickets are available from 541 0117 or at www.originscotland.org
'THE PLACE TO BE' COFFEE MORNING is held in the TOK&M Hall every Monday at 10 am. All are welcome.
CRAMOND COFFEE & CHAT takes place every Monday from 10.30 am to 12 noon in the Gathering Space of Cramond Kirk Hall and on Monday, 27 November the Coffee & Chat team will be offering a festive lunch from 12.30 pm - 2.30 pm. We hope to see you there. If you have a little spare time on a Monday morning and can help at the Coffee & Chat, please let Louise in the Kirk Office know.
TREASURE CRAMOND ISLAND – THE PANTOMIME is coming to town! Cramond Drama Group invite you to join them on Saturday, 9 December in Cramond Kirk Hall. The matinee is now sold out but tickets are still available for the 7 pm show. Tickets cost £15 (£10 conc.) and are available HERE.
FRESH START Many thanks for all your donations. The Fresh Start team are hoping to put together special Christmas packs and would be grateful for donations of Christmas biscuits, crisps, chocolates, etc. Donations are always welcome and can be left on the Fresh Start table in the Kirk Hall Gathering Space. Further information on Fresh Start is available HERE.
THE CRAMOND WALKERS next walk is on Friday, 1 December with a circular walk in Cardrona Forest (6.5 km). Meet : Barnton Avenue West at 9.30 am or the Scots Pine Tearoom, Eddleston at 10.15 am. Further information is available HERE.
ART CLASSES FOR ADULTS Livia Wright, who runs art classes for children in the Kirk Hall, would be glad to hear from any adults who might be interested in lunchtime painting classes in the Hall. If you'd like to find out more, please email Livia at liviagapaixao@gmail.com.
CROSSREACH CHRISTMAS CARDS The CrossReach Christmas card & calendar collection for 2023 is now available. Catalogues are available from the Kirk Office and the full catalogue is also online at shop.crossreach.org.uk. Please support the work of CrossReach as you prepare for Christmas.
BAPTISM
26 November Arthur Ross Mowbray
DEATH
23 November Elizabeth Young
FLOWERS Emma Law, in memory of Hamish
LIVE STREAMING Please note that the 10 am service at Cramond Kirk and the 11 am service at The Old Kirk & Muirhouse are live streamed to the Kirk websites every Sunday morning. The cameras will focus on the front of the Kirks – the pulpit, lectern and Communion Table. However some of those sitting at the front may also be in camera shot. For those of you watching from home, the link to Cramond Kirk's live stream can be found HERE and The Old Kirk & Muirhouse service is available HERE. The live services will also be available to watch later on Facebook and on the website.
TWITTER & FACEBOOK Cramond Kirk's Twitter feed is available at @cramondkirk1 and a Facebook page at www.facebook.com/cramondkirk2 so please do keep in touch on either to check all the latest news & happenings. Both are also accessible from the Kirk website & if you do visit either site, please remember to "share" and "like" our page.
WEEKLY DEVOTIONS Once a week you'll find a "Daily Devotion" from either Revd Ian Gilmour or one our Daily Devotions team. The videos are available HERE.
EDINBURGH NORTHWEST KIRK SUNDAY SERVICES

CRAMOND KIRK CHRISTMAS SERVICES
Sunday, 3 December – Advent 1
8.45 am : Morning Prayers with Communion
10.00 am : Morning Worship
Sunday, 10 December - Advent 2
8.45 am : Morning Prayers
10.00 am : Morning Worship
Wednesday, 13 December
7.00 pm : Christmas Comes Alive in Words & Music
Sunday, 17 December – Advent 3
8.45 am : Morning Prayers
10.00 am : Morning Worship
Saturday, 23 December
6.00 pm : Christingle Service
Christmas Eve
8.45 am : Morning Prayers
10.00 am : Morning Worship
11.00 pm : A Medley of Christmas Music & Watchnight Service
Christmas Day
10.00 am : Family Service
10.45 am : Sacrament of Holy Communion
THE OLD KIRK & MUIRHOUSE CHRISTMAS SERVICES
Sunday, 3 December – Advent 1
11.00 am : Morning Worship with Communion
Sunday, 10 December - Advent 2
11.00 am : Morning Worship with Baptism
Sunday, 17 December – Advent 3
11.00 am : Morning Worship
Christmas Eve
11.00 am : Christmas Service with Lessons & Carols
4.00 pm : Christingle Service
Christmas Day - 11.00 am : Family Service
Weekly
Daily Devotions on-line
Every Sunday at 10 am and 11 am
Morning Worship live streamed to the Kirk websites